Arvantis Social Foundation

Our Mission
Arvantis Social Foundation gGmbH was founded by the Arvantis Group in 2020 with the objective to support charitable projects focusing on education and sustainability.
Accelerating the creation of an innovative as well as sustainable society drives our vision, thinking and actions. In the course of our endeavours, we regard education as the key driver behind social participation. Hence, with our support we aim to facilitate the access to education and enable talented individuals to unfold their full potential. Consequently, a contribution to the sustainable design of the future is made by strengthening sustainable social development.
Furthermore, we attach high importance towards the support of children and young people coming from complex backgrounds hindering them in their personal development, as well as supporting people in challenging circumstances, and promoting extraordinary talents.
Our Work
Originally started with the idea of providing financial support to organizations that align with our statutes and values, the Arvantis Social Foundation has been expanding its activities to three distinct fields of action:
Financial Donations
Arvantis Social Foundation started in 2020 by providing financial aid, such as regular donations to non-profit organizations operating in fields like education, childcare or humanitarian aid. Among others, we support SchlaU, a school-like education program for refugees, Médecins Sans Frontières/Doctors Without Borders, Leaders for Climate Action and Ashoka.
Schlau
Our support of "SchlaU", a school-like education program for refugees, is of particular importance to us. Besides financial donations, employees of the Arvantis Group joined a mentoring program to support the students at SchlaU with their job search, for instance by writing job applications from September 2021 onwards.
"We have been committed to creating better living conditions for young refugees via education and personality development for over 20 years. The fascinating thing about this work is that practically all of our students jump on this bandwagon of motivation and, after war, refugee flight and many obstacles after arrival, new perspectives open up for them. Within a strong long-standing partnership, Arvantis Social Foundation supports us in paving the way for our students towards a self-determined future."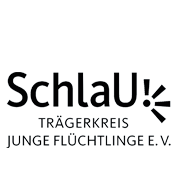 Michael Stenger, Founder & Executive Manager
Trägerkreis Junge Flüchtlinge, e. V. / Schlau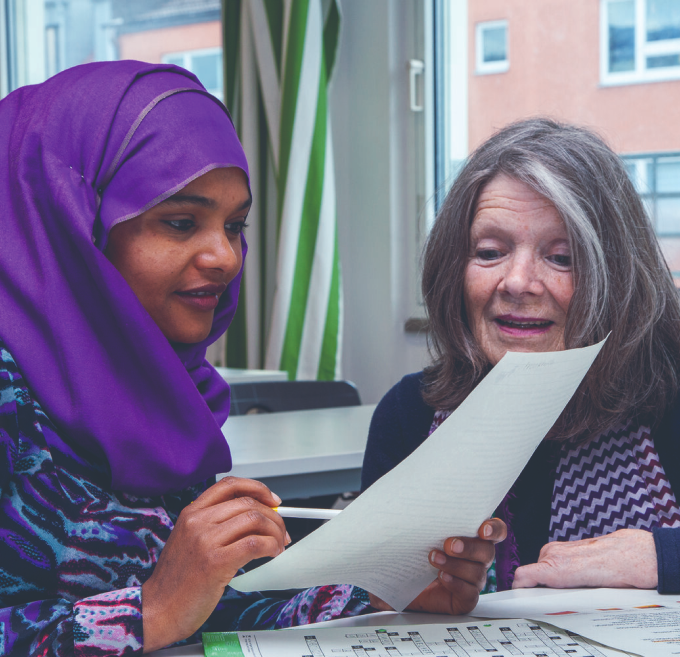 Philanthropic Projects
In order to increase the impact of our work beyond monetary assistance, we decided to leverage our existing Arvantis Group expertise in the fields of technology, renewable energy and real estate to establish our own philanthropic projects. The foundation's philanthropic projects encompass e.g. the Arvantis Climate Heroes Award at German schools as well as a community housing project in Berlin-Moabit.
Arvantis Climate Heroes Award
In the school year 2021/22, the Arvantis Climate Heroes Award is taking place for the first time. The student competition invites all Munich school classes from the 7th grade onwards to come up with creative ideas for a prevailing climate problem of their choice.
Find more information about the award here and in the competition folder.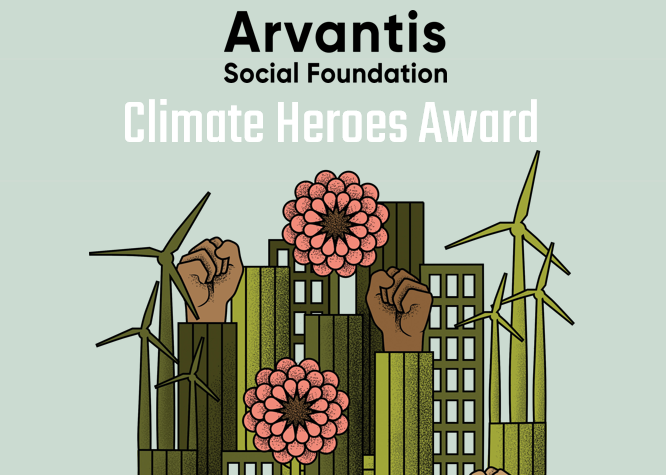 Project House Stendaler Straße
With the purchase of an apartment building in Berlin-Moabit in 2020, we have laid the foundation for a social housing project. By renting out vacant flats at socially compatible rates we aim to provide people and families in need with an affordable and safe home. In addition, a neighbourhood café developed in collaboration with Moabiter Ratschlag e. V. is located on the ground floor of the house, with the intention to serve as a meeting place for the housing community and the neighbourhood. Find out more about the project here and here.
"We are happy to realize the idea of a meeting place for the neighbourhood in the Stephankiez together with Arvantis. With further support from the state of Berlin as well as the district Mitte and many committed people, a lively and exciting place will emerge here." – Elke Fenster (Managing Director Moabiter Ratschlag e.V.)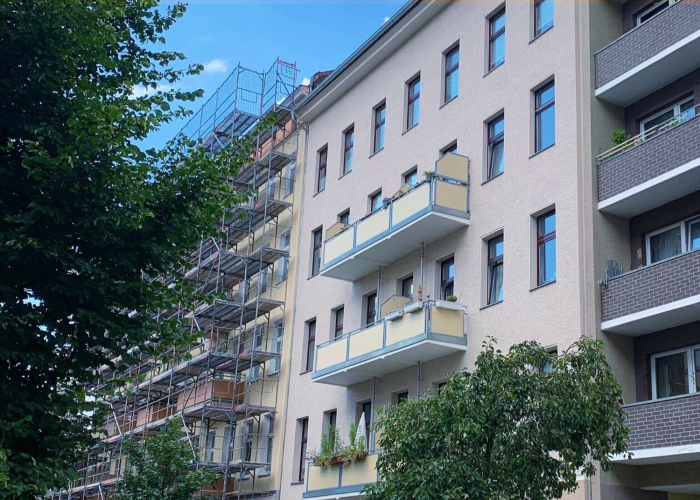 Impact Investments
In June 2021 we extended our commitment by taking part in the field of impact investments - our third pillar. We launched the Arvantis Social Foundation Impact Investment GmbH as a 100% subsidiary of the non-profit Arvantis Social Foundation gGmbH. The fund will focus on social investments in national and international ventures that develop scalable solutions to the challenges of our times. Launching this third pillar marks another milestone for Arvantis Social Foundation's endeavour of not only supporting but also creating sustainable and scalable impact ourselves.
Get in Touch
If you want to collaborate or have any questions regarding the Arvantis Social Foundation feel free to contact us!

socialfoundationggmbh@arvantis.group
Transparency
Name
Arvantis Social Foundation gGmbH
Address
Karlstraße 12, 80333 Munich
Registered office
Amtsgericht München, HRB 253220
Managing Director
Susanne Rupprecht
Name
Arvantis Social Foundation Impact Investment GmbH
Address
Karlstraße 12, 80333 Munich
Registered office
Amtsgericht München, HRB 266576
Managing Director
Isabel Mertens