20.07.2020
Arvantis Group launches a social foundation with a first community housing project in Berlin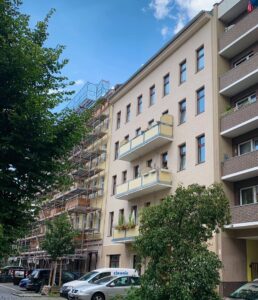 Arvantis Group just established the Arvantis Social Foundation gGmbH with the purpose of supporting charitable projects especially in the fields of education, environmental protection and sciences as well as social housing projects. As a first project, the Arvantis Social Foundation acquired an apartment house in Berlin-Moabit, Stendaler Straße, with 11 rental units. In the future, units that become vacant in this building will be let at reduced rents to individuals in need, such as refugees, single parents in financial distress or youth living groups. By virtue of the articles of the foundation, all income will be used to support tenants and social projects in the community.
Alexander Samwer, Managing Director of Arvantis Group, comments: "We are very happy to kick-off our new Arvantis Social Foundation with an exciting community housing project in Berlin. It has been great to see the energy around this project in our team."
Jeremias Heinrich, Managing Director of Arvantis Group, adds: "With Arvantis Social Foundation we're following our vision and values and the whole team is really excited to start with this great project as first of many steps."
For the management of the housing project, Augustus Management & Architecture, a company of the Arvantis Group, offered their pro bono support. In addition to providing affordable housing to groups in need, the plans involve a social café on the ground floor as a meeting place for the entire neighbourhood. The café will also serve as a venue for social counselling for people in financial distress and socially disadvantaged groups.